This is a modern technique used to implant pigment into the skin, creating a soft to bold powdery finish that looks like brows filled with powdered makeup. It can be soft, medium or bold.
Powder Ombre process creates a soft, powder-filled brow similar to the look of makeup. The tails of the brow are darker and fade into a light start at the beginning of the brow, giving that eye-catching Ombre Makeup effect! It is completely customizable and ideal for anyone seeking a soft and natural appearance. This technique produces pixilated dots that resemble powdered brows with no harsh front or outline. This shadow technique is less invasive, lasts longer, and is scalable from light to dark.
During weeks 4-8 when the skin completes healing, you will see the pigment become more visible. A Touch-Up session will be scheduled approximately 4-6 weeks after your initial appointment in order to achieve the desired color and the shape.
Duration
It takes 2 hours for the appointment.
Price
The price is $290.
For a Touch-up is $150.
Yearly Touch-up is $175.
Deposit
We require a deposit of $50.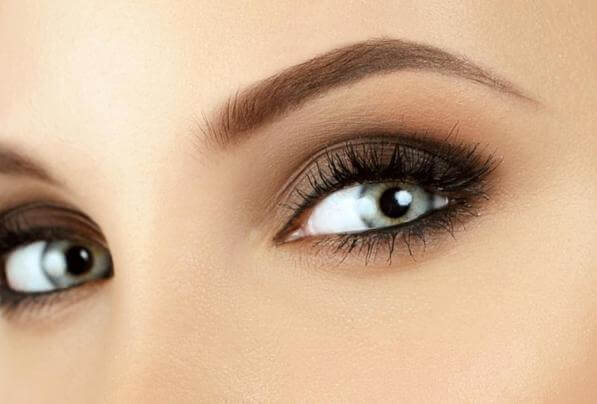 Frequently Asked Questions
Here you can find answers on frequently asked questions. If you cannot find the answer, feel free to contact us via email or phone.
After the procedure, the brow area will be slightly red, and the colour will appear very dark. This is expected for the procedure and is part of the healing process. As it heals, the colour will fade by up to 40%. The brows will remain dark for a few days, and you will notice some scabbing. It takes 7-14 days for the brows to heal and about a month for the colour to fully set in.
We take every precaution to make the microblading procedure as painless as possible. To keep you as comfortable as possible during the procedure, a strong topical anaesthetic cream is applied prior to and during the procedure. Some clients report minor discomfort during the procedure, while others report no discomfort at all.
To keep the colour vibrant, we recommend 1-3 years for the Ombre Powder, this will depend on many factors such as your skin type and skin routine. 
Things to avoid while healing: Tanning (UV exposure), Swimming, Saunas, Hot tubs, Gymnasiums or any activity that may cause you to sweat excessively.
Don't touch and peel off the scabs. The scabs will shed naturally.
Avoid any makeup around the brows for at least 12-14 days.
Stay out of heavy sun exposure.
Avoid any facial treatments during the healing process.
Avoid long and hot showers.
Avoid washing your brows extensively. You can use a cotton pad for wiping the area.
Ombré/Powder Brows is not suitable for anyone who is/or:
Pregnant

Breastfeeding 

Using Accutane

Has heart conditions or using heart medications

Has diabetes (will require a physician's note)

Has skin disease or irritations 

Has had Botox in the last 2 weeks

Has gotten a deep tan or chemical peels in the last 2 weeks

Allergic to lidocaine, prilocaine, benzocaine, tetracaine or epinephrine

Suffering from serious health complications such as cancer, epilepsy, autoimmune disorders, circulatory disorders, any bleeding disorders.