Back facials can help to cleanse those hard-to-reach areas while also addressing a variety of skin care issues such as clogged pores, back acne, and dehydrated skin. This treatment incorporates deep cleansing, extractions, and purifying masks, as well as many of the traditional techniques used in facial treatments. The facial usually starts with gentle steaming to open pores and lift impurities, followed by deep cleansing and exfoliation. The back facial concludes with a therapeutic mask.
We deep cleanse the skin and then apply a chemical peel for back acne to improve the skin's appearance and give it a smoother, healthier appearance. The type and strength of the peel will be determined by your skin's condition and the type of treatment required. We start with a back exfoliation treatment, followed by a back facial extraction, microdermabrasion, and a clear skin mask.
To be realistic, the best acne treatment consists of a series of six treatments done at two-week intervals, or at least regular back facials six weeks apart to help clear up acne marks, breakouts, pimples, and acne prone skin.
Duration
It takes 1 hr 15 mins for the appointment.
Deposit
We require a deposit of $50.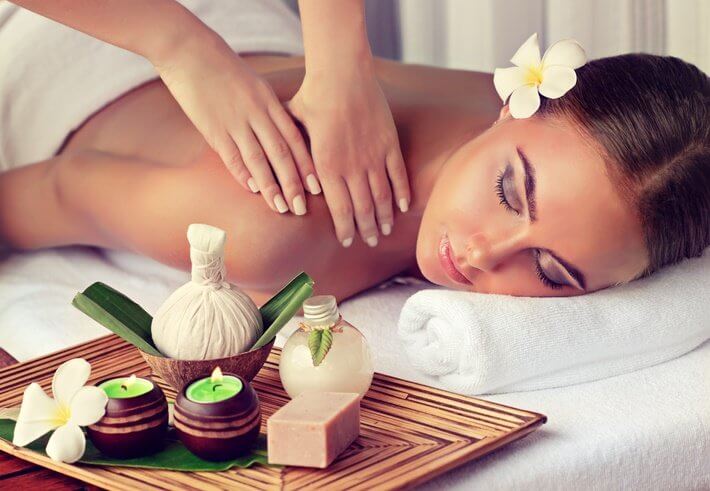 Frequently Asked Questions
Here you can find answers on frequently asked questions. If you cannot find the answer, feel free to contact us via email or phone.
Some people notice results right away, and your skin should feel better right away. The skin feels clean, smooth, and hydrated, and it reflects a visible improvement in health.
If your skin has more advanced long-term needs, such as treatment of skin ageing, acne, or hyperpigmentation caused by hormonal fluctuations or sun damage, results may not be immediately visible; however, skin health will improve as you follow the advice of your professional skin therapist and continue your home-care regimen.
During your facial, you should never feel irritated, or uncomfortable. Our product will be non-irritating, and we will use products that are appropriate for your skin type. If you experience any discomfort, please notify us immediately.
Similarly to post-facial care, you may notice that your back skin is red or mildly irritated after your appointment, depending on the strength of the products used to help your specific skin type.
Receiving a back facial, like receiving a massage, clears out toxins and impurities in your face. We recommend drinking plenty of water to aid in the healing process. We also recommend using extra moisturiser and wearing SPF.
We recommend not do the following: 
Visit The Steam Room
Wax, Shave Or Have Laser Hair Removal
Sunbathe
Pick At Your Skin
Use At-Home Peels Or Retinol