A lash lift is a perm that shapes your lashes into the perfect eye-opening curl. It's frequently used in conjunction with a lash tint to make lashes stand out even more. After washing and drying your lashes, we attach silicone shields to your eyelids with an adhesive similar to lash glue. The lashes are then combed up and glued to the pad to keep their shape, and the perming solution is applied to soften the hair so the lashes can keep their shape. Depending on how well your lashes hold a curl, the solution can stay on your lashes for 6 to 12 minutes.
A lash lift-and-tint treatment consists of two distinct procedures, both of which are intended to provide you with beautiful, fluttery eyelashes for several weeks. The lash lift works similarly to an eyelash curler. It causes your lashes to bend upwards, making them appear longer and your eyes to appear more open and bright. In the meantime, lash tinting is similar to brow tinting – or applying several coats of mascara. It darkens, thickens, and lengthens your lashes. It looks especially good on people with naturally blonde or red lashes.
Each lash is infused with a keratin surge serum during our lift treatment, improving the condition of your lashes. A proprietary blend of natural ingredients will strengthen and hydrate your lashes, allowing them to retain a lovely lift for weeks.
Duration
It takes 30 mins for a Lash Lift.
It takes 45 mins for Lash Lift & Tint.
Price
Lash Lift is $55.
Lash Lift & Tint is 65.
Deposit
We require a deposit of $50.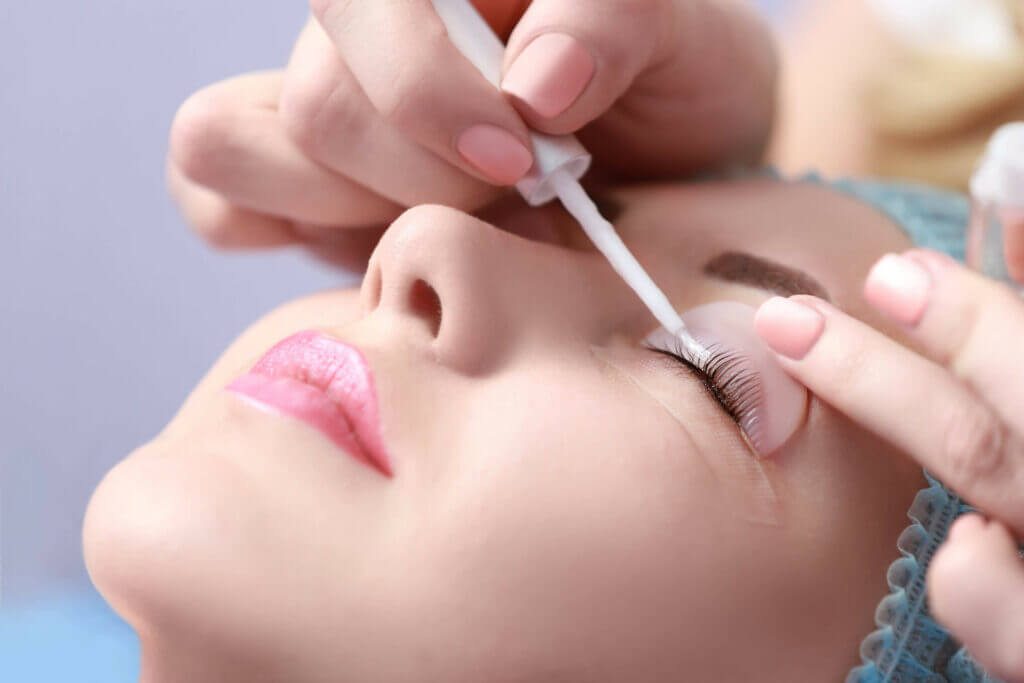 Frequently Asked Questions
Here you can find answers on frequently asked questions. If you cannot find the answer, feel free to contact us via email or phone.
Depending on your lash growth cycle, the results last six to eight weeks.
The first 48 hours after a lash lift are critical to maintaining those gorgeous results, and you must avoid water and mascara, heavy exercise, or showering in any way that exposes your lashes to water.
We recommend brushing the lashes out every morning and evening after 48 hours before applying a lash serum.
Yes, but never with waterproof formulations. Waterproof mascara dehydrates the lashes in order to stay on, resulting in lash breakage.
For the first 24 hours after your lift, avoid using water, steam, eye make-up, or make-up remover. As with any perming treatment, immediate exposure to moisture and humidity can wreak havoc on the final result. After 24 hours, you can treat your lashes as usual – no need to change your make-up routine or stop cleansing your face. Some experts recommend using a conditioning treatment, such as coconut oil, to keep your lashes healthy and nourished after a lift.
If done correctly, lash lifts will not harm your lashes. Having your lashes lifted usually motivates you to grow longer lashes and care for them naturally. I advise my clients to use coconut oil to hydrate their lashes after a lift.