The most recent and effective skin treatments are Fusion Mesotherapy skin-needling and Xpert non-needling. We use the Meso Pen Platinum, which has a needle length range of 0.1 to 2mm. The length is determined by the body area and the indication. To ensure minimal discomfort, numbing cream may be applied in some cases.
These needles penetrate the upper layers of skin to a depth of up to 2mm using numbing cream and very small needles.
This procedure has two major advantages. It effectively stimulates collagen formation while also improving product absorption through the top layer (epidermis) of skin. Skin-needling causes a very minor trauma that lasts for a short period of time and usually does not result in bruising, swelling, or bleeding in the treated area.
The microscopic punctures stimulate collagen production in the dermis layer by breaking some of the blood vessels directly beneath the skin's surface. As the blood clots, it creates the ideal environment for the formation of collagen and elastin. It is these key ingredients which help the skin to appear rejuvenated.
Duration
It takes 1 hr 15 mins for the appointment.
Price
The price is $275.
Eye Contour is $150.
*Package discounts available!
Deposit
We require a deposit of $50.
F–XFC+ Anti-Ageing
A skin booster with over 60 essential nutrients, growth factors, and hyaluronic acid. Increases the volume of the skin and stimulates the production of cell energy (ATP) and cellular growth. This exclusive blend rich in cellular nutrition will aid in the reduction and prevention of the signs of ageing.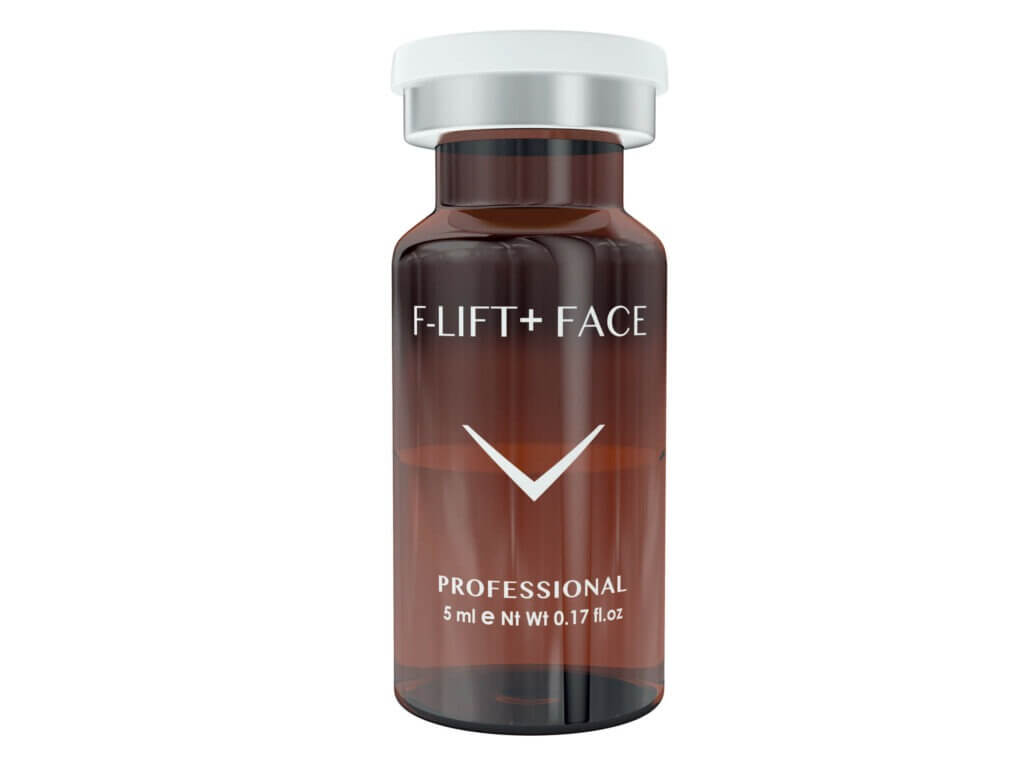 F–LIFT+FACE Advanced Anti-Ageing
Our most advanced anti-aging cocktail contains a potent combination of four biomimetic peptides, three growth factors, and hyaluronic acid to energise the skin, protect it from free radicals, reduce inflammation, control pigmentation, stimulate collagen, and plump and firm the skin (up to a 50 percent reduction of wrinkles after 3 treatments). This has the potential to be the ultimate non-surgical facelift on your menu.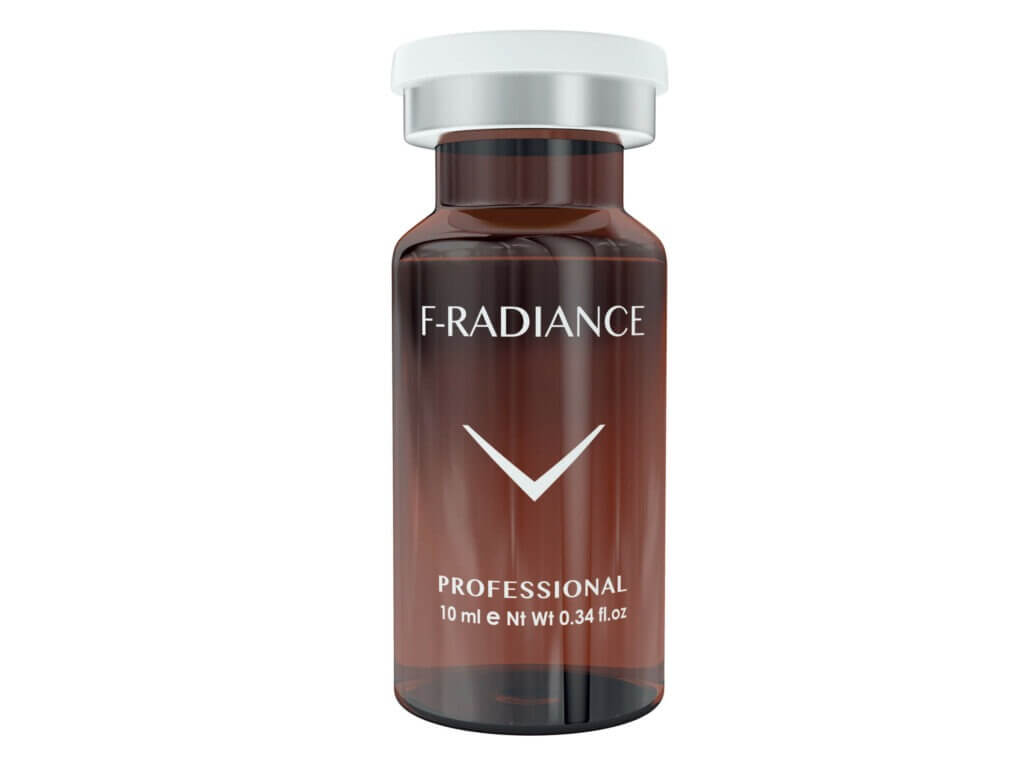 F–RADIANCE Brightening & Pigmentation
When attending special events and occasions, we all want to have glowing skin. The Fusion Meso Radiance Treatment will give your skin an instant boost of radiance. This potent combination of Vitamins C and E, retinol, peptides, and growth factors provides immediate radiance and hydration, bringing your skin back to life and aiding in the lightening of dark spots and pigmentation disorders. It is especially beneficial for smokers' skin or dull, lifeless skin.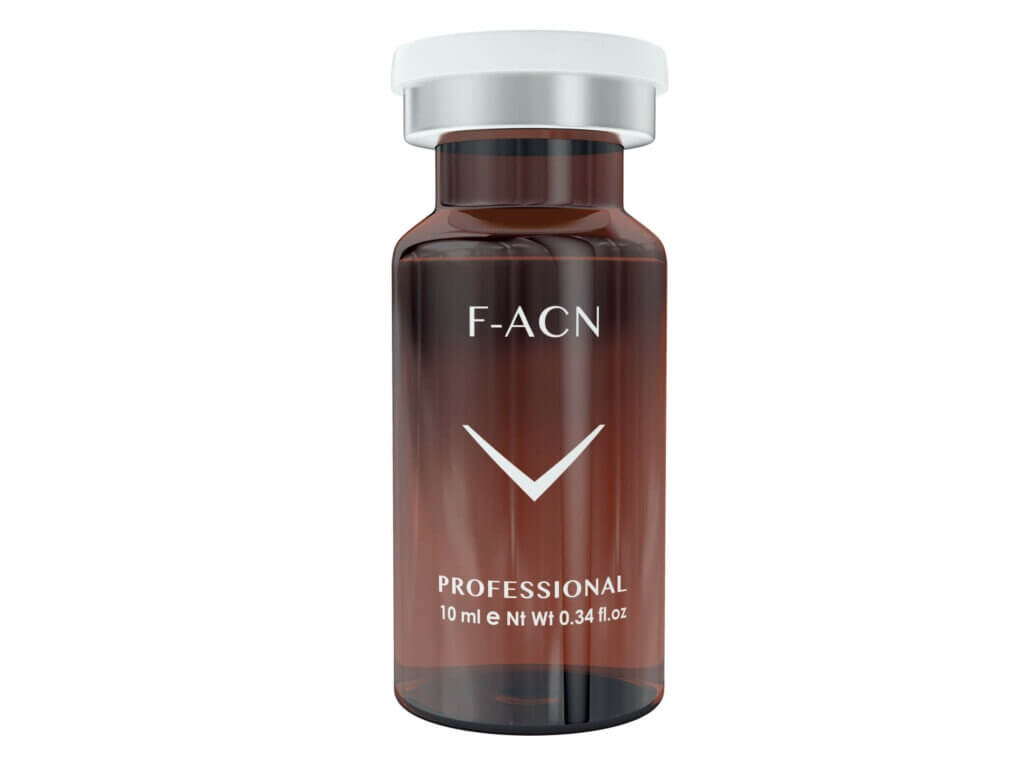 F–ACN Acne & Oily skin
A concentrated treatment for congested, oily skin and open pores. ACN inhibits 5-a-reductase and P.acnes growth while also assisting to regulate oil production, reduce inflammation, redness, and irritation. It combines the benefits of Canadian willowherb, Tri-peptide 1, retinol, and vitamins B2-B5-B6 and C.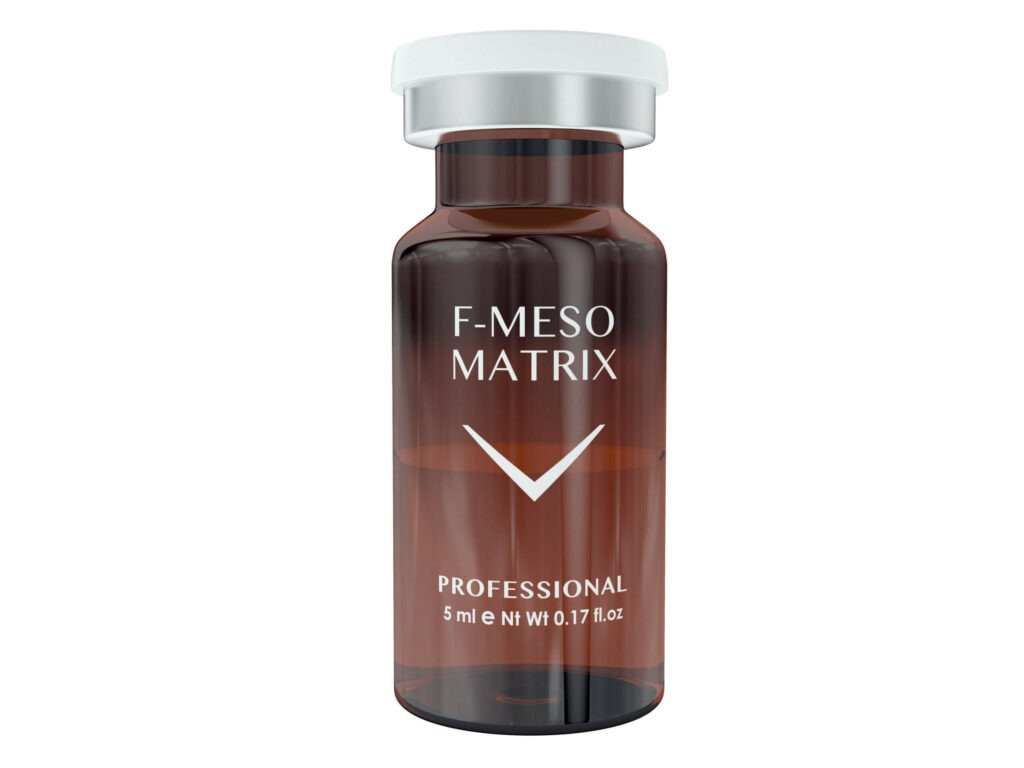 F–MESOMATRIX Scars & Stretch Marks
This potent blend is recommended for the treatment of deep wrinkles, scars, and stretch marks because it is designed to restructure and regenerate the dermal matrix. The epidermal and fibroblast growth factors work together with the Centella Asiatica extract and hyaluronic acid to create a synergistic effect. Growth factors stimulate the formation of new cells and increase cellular metabolism by acting on stem cells.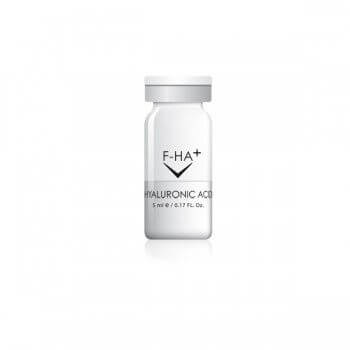 F–HA+ Advanced Hydration & Volume
The ultimate treatment for increasing hydration, filling deep static wrinkles, and improving volume loss. A natural polysaccharide with incredible properties, which are further enhanced by the form we are using: high molecular weight for immediate and long-lasting results. Dehydration and loss of firmness are signs of skin ageing, which causes wrinkles and sagging in certain areas of the face. The use of hyaluronic acid aids in the maintenance of moisturised and firm skin. Hyaluronic acid also aids in the prevention of trans epidermal water loss and stimulates collagen synthesis. As a result, the skin is gradually tightened and moisturised.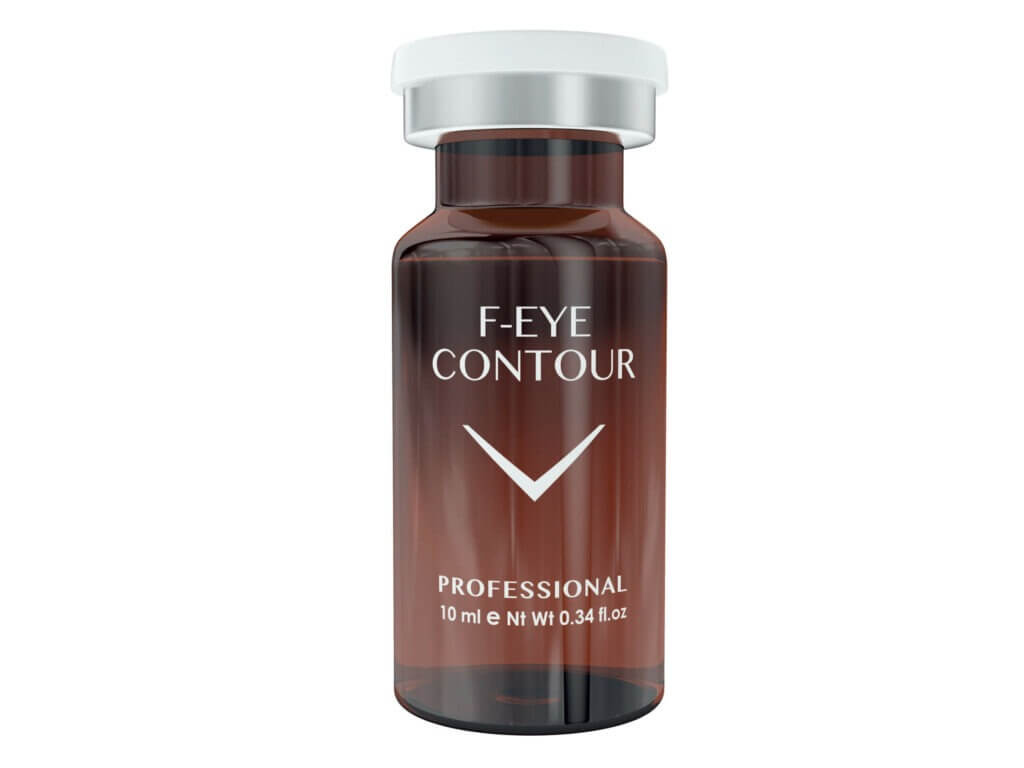 F–EYE CONTOUR
Eye bags, dark circles, wrinkles, flaccidity, and dryness are all addressed in a single product for this sensitive area. Peptides and hyaluronic acid improve firmness, moisture, and wrinkle reduction. Caffeine stimulates liquid elimination and reduces inflammation, while organic silica and vitamin C help to firm the skin by restoring the dermal matrix. A one-of-a-kind synergy for a beautiful, illuminated eye contour.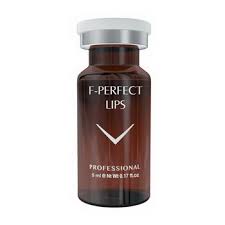 F–PERFECT LIPS
Perfect lips is a product that helps to improve the definition, volume, and colour of the lips. Hyaluronic acid and acetyl hexapeptide-38 increase the volume and hydration of the lips. Meanwhile, growth factor, ginkgo, and mustard sprout extracts increase cutaneous blood microcirculation, resulting in intense lip coloration.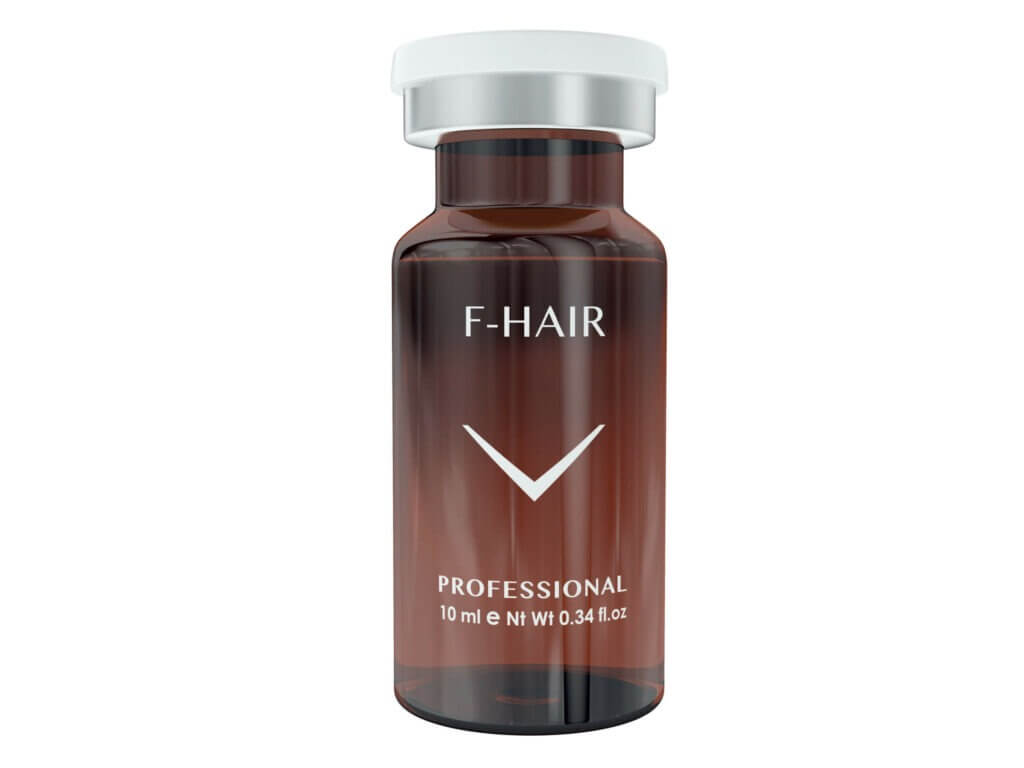 F–HAIR
An effective formula for fighting hair thinning, stimulating regrowth, and reducing hair loss. Centella Asiatica and ginkgo extracts increase blood flow and thus scalp nutrition and oxygenation due to their vasodilator activity. F-Hair also contains all of the metabolites (vitamins, amino acids, and minerals) needed for hair nutritional and energetic metabolism. Organic silica firms the dermal matrix to keep hairs anchored in place, while hyaluronic acid moisturises and softens the hairs.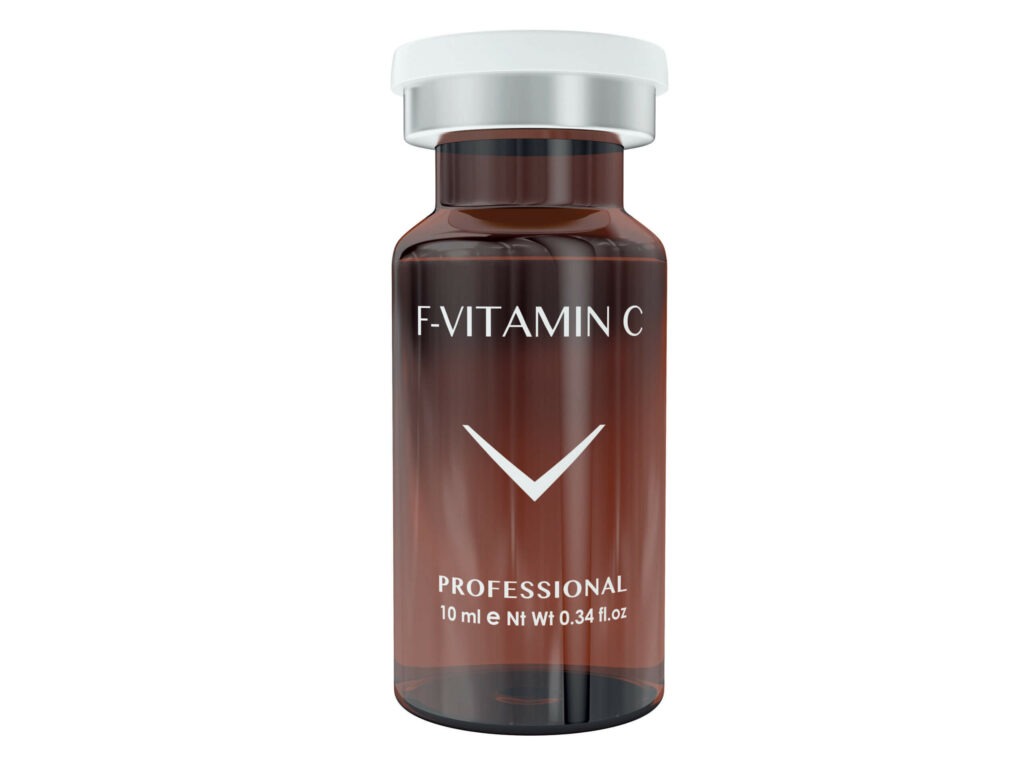 F–VITAMIN C
F-Vitamin C is the most effective treatment for skin ageing, free radicals, pigmentation, and skin lightening. Each vial only contains active ingredients, no preservatives, or other chemicals. Vitamin C is a potent antioxidant. Antioxidants protect the skin from free radical damage, which is the leading cause of skin ageing. When applied correctly, vitamin C can penetrate deeper layers of the epidermis, replenishing the vitamin supply.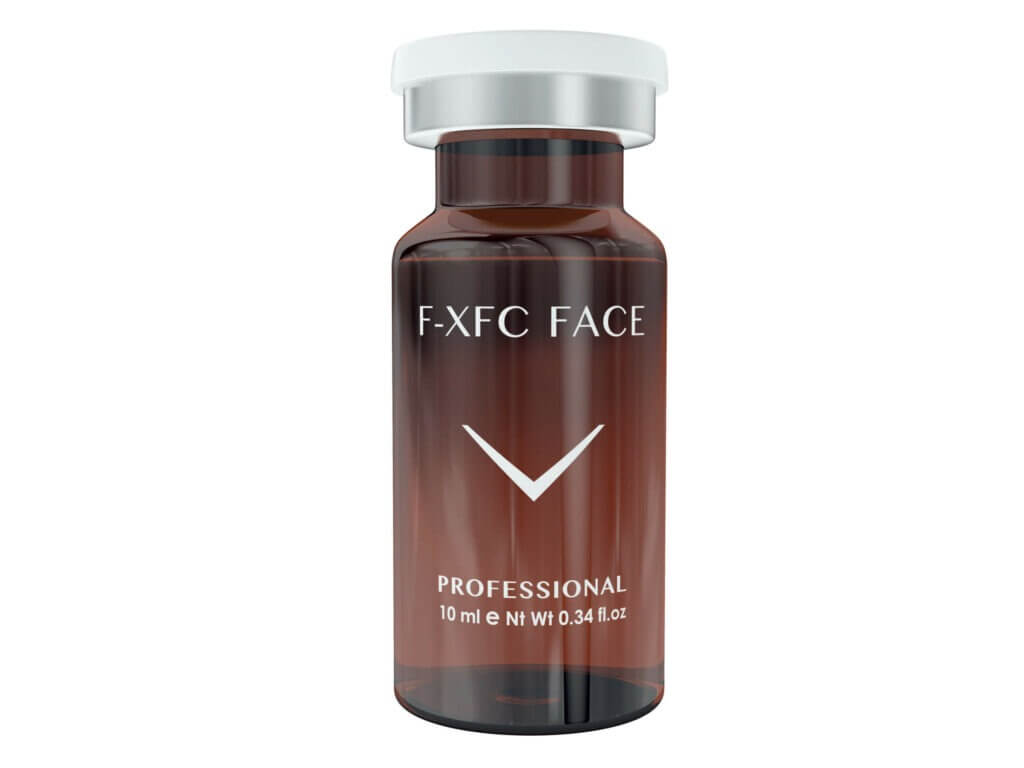 F–XFC FACE
The XFC FACE formula is the most effective anti-aging treatment available. Each vial contains only the active ingredients, no preservatives or other chemicals. This formula is mostly known among anti-aging doctors because it is frequently used in mesotherapy for rejuvenation. This formula's main ingredient is organic silicon, which has a variety of effects including cystostimulation, free radical blocker, anti-glycation, anti-wrinkles, firming, collagen synthesis booster, and anti-inflammatory.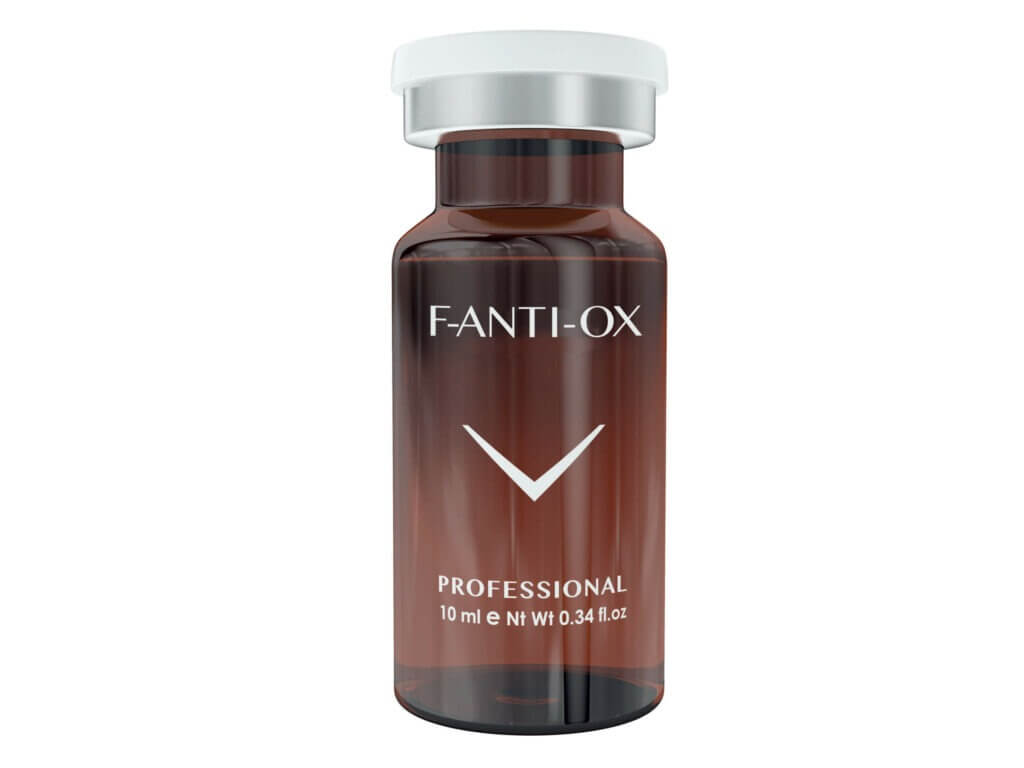 F–ANTI-OX
F-Anti-ox is a powerful product that combats free radicals and photoaging. It is based on Superoxide dismutase, an enzyme that aids in the breakdown of potentially harmful oxygen molecules in cells, potentially preventing tissue damage. Superoxide dismutase is a type of enzyme that is found in all living cells. An enzyme is a substance in the body that accelerates certain chemical reactions. Superoxide dismutase is also useful for reducing wrinkles, rebuilding tissue, and treating pain and swelling.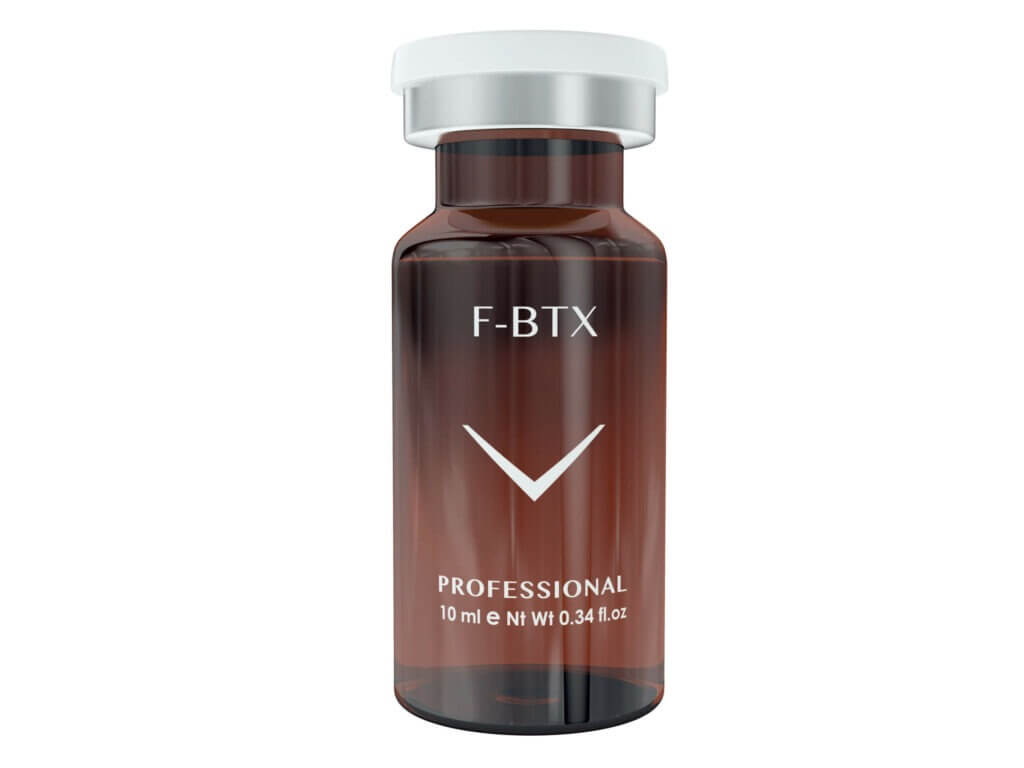 F–BTX
F-BTX is the ultimate treatment for getting the best results in the shortest amount of time. Each vial contains only the active ingredients, with no preservatives or other chemicals. It combines two generations of peptides (octapeptides and pentapeptides) to produce a botox-like effect. Peptides inhibit and reduce facial contractions, preventing the formation of new expression lines and reducing wrinkle appearance. A one-of-a-kind synergy for total lifting.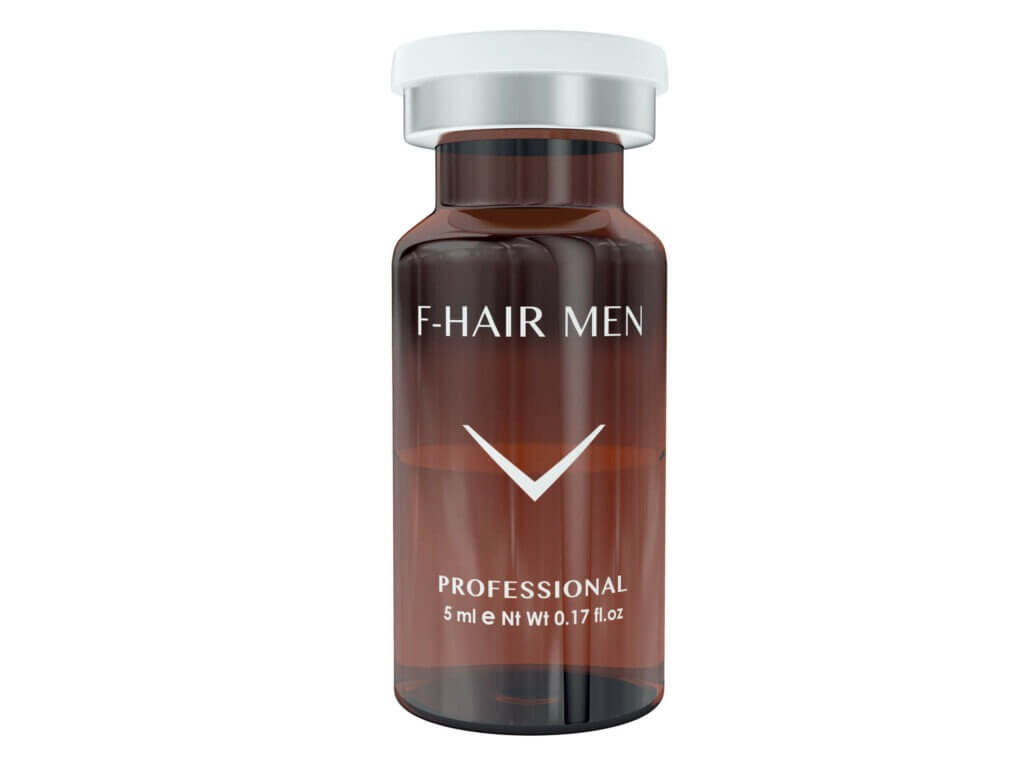 F–HAIR MEN
Alopecia is a common problem that affects both men and women. The most common is androgenetic alopecia (AGA), which accounts for 95% of all hair loss. The dermal papilla and ECM are located at the base of the follicle. F-HAIR MEN is a unique product that effectively treats alopecia. It was created with a combination of peptides, growth factors, organic silicium, pantenol, and hyaluronic acid.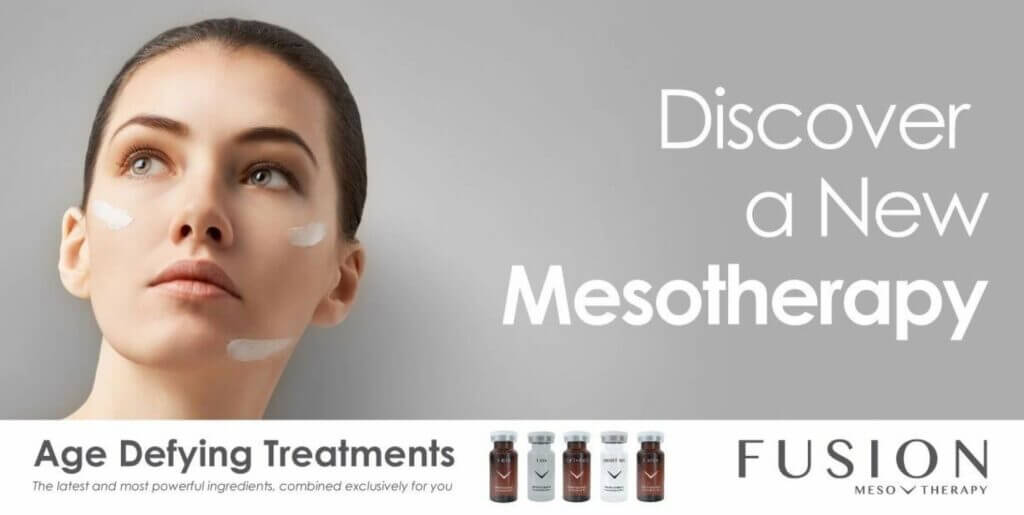 Frequently Asked Questions
Here you can find answers on frequently asked questions. If you cannot find the answer, feel free to contact us via email or phone.
It can help with scarring from injuries or acne, fine lines and wrinkles, and uneven skin tone. It also aids in the reduction of pores and tightening of the skin. It's almost like going back in time. Everything simply appears smoother, firmer, and younger as a result.
We will determine the best treatment and serum that is suitable for you. We will look at different options together and come to a conclusion that is the best suitable to your needs.
Some people notice results right away, and your skin should feel better right away. The skin feels clean, smooth, and hydrated, and it reflects a visible improvement in health.
Following the reduction of wrinkles and imperfections, you will immediately notice the benefits and a brighter skin. The majority of customers will notice that their skin tone has improved and that they are more taut. The advantages of fusion microneedling build up over time and become more apparent in the weeks following a mesotherapy session. The sessions should be spaced out over a few weeks and adjusted as needed.
To maximise the benefits of Fusion Mesotherapy, we recommend up to 6 treatments, with a minimum of 3 treatments. It is also recommended that you wait at least two to four weeks between treatments to allow your skin to rejuvenate.
We take every precaution to make the treatment is as painless as possible. To keep you as comfortable as possible during the procedure, a strong topical anaesthetic cream is applied prior to and during the procedure. Some clients report minor discomfort during the procedure, while others report no discomfort at all.