Microdermabrasion is a noninvasive skin resurfacing procedure that gently exfoliates or polishes away the top layer of dead skin cells while stimulating collagen growth to reveal healthy new skin that is smoother and looks younger. Fine lines, blemishes, dull skin, and sun spots can all be reduced with regular treatments. After a microdermabrasion treatment, products such as moisturisers, creams, and lotions are more easily absorbed and thus more effective. This is a non-invasive, low-risk skin treatment that you can incorporate into your beauty routine.
Microdermabrasion removes a few of the top layers of the skin, known as the stratum corneum. Microderm, like brushing your teeth, helps to gently remove "plaque" and skin debris. Because human skin regenerates at approximately 30-day intervals, skin improvement with microdermabrasion is only temporary and must be repeated at two to four week intervals for continued improvement. The best results are obtained by combining multiple treatments with sunscreen, sun avoidance, and other skin-care creams.
Microdermabrasion may stimulate collagen production, assisting in skin rejuvenation. As age spots and fine lines from photoaging fade, the skin may become softer and smoother.
Duration
It takes 1 hour for the appointment.
Deposit
We require a deposit of $50.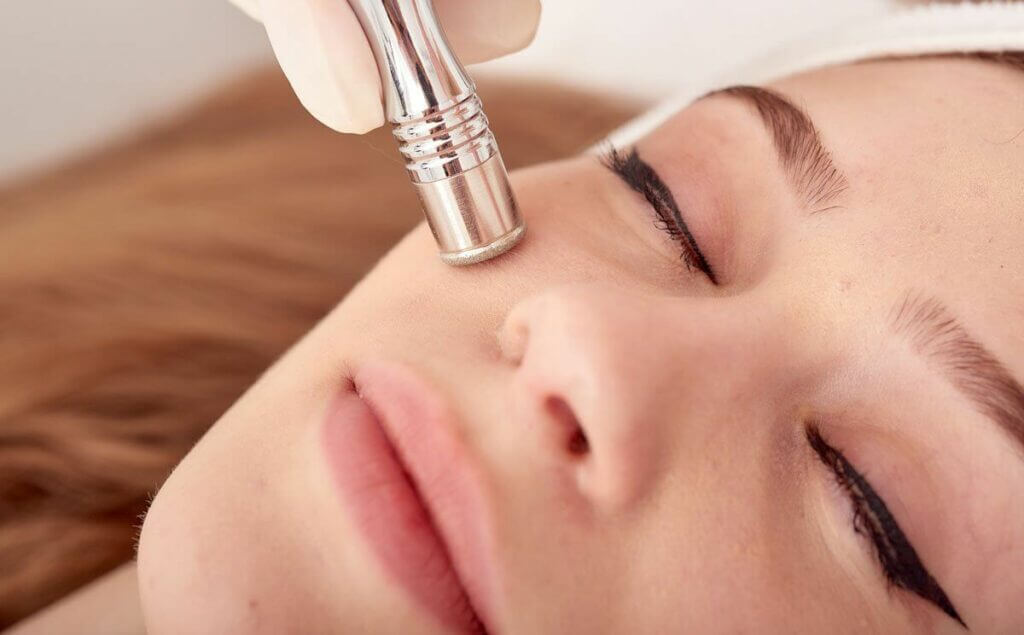 Frequently Asked Questions
Here you can find answers on frequently asked questions. If you cannot find the answer, feel free to contact us via email or phone.
Following microdermabrasion, you will notice a healthy glow for a few days, but the best results will be seen after multiple treatments. For best results, a series of five to twelve treatments spaced two to four weeks apart is recommended. After the initial regimen is completed, it is necessary to repeat treatments on a regular basis to maintain the results. It is critical to understand that the amount of time required for recovery varies greatly between individuals.
Microdermabrasion may sting slightly in the area around the eye, but it is not painful.
If it's mineral makeup, yes. I do not recommend wearing makeup on the day of service. My approach is to let the skin heal and breathe. However, wearing makeup after your treatment will not harm your skin.
Avoid activities that induce excessive sweating—hot tubs, saunas, hot showers, whirlpools, and vigorous workouts—for one to two days.
Apply a cold compress—not ice—to help reduce redness and swelling.
Do not pick or scratch any darkened, pigmented areas that begin to flake.
Avoid natural and artificial tanning—including self-tanner and spray tans—for a minimum of four weeks.
Apply a minimum SPF 45 (UVA/UVB) sunblock every two hours during sun exposure up to eight weeks.
Apply antibiotic ointment if skin is broken or blistering.
Use gentle cleansers with lukewarm water. Do not rub skin vigorously. Moisturizer may be applied.
Clients with active rosacea, fragile capillaries or vascular lesions, active onset acne (acne pustules), warts, uncontrolled diabetes, open sores, active herpes outbreak, or susceptibility to breakouts should not receive MDA.
If you are currently taking Accutane, you must wait 6-12 months before having a microdermabrasion.